Design EOOS
Beauty, efficiency and stability – crossed with maximum flexibility.

Beauty, efficiency and stability – crossed with maximum flexibility. The elegant X-shaped base devotedly carries the slim, almost sensuous top. A table that is so airy that it liberates the room instead of dominating it. If the room is suddenly to be used for a different purpose, Conference-X is a quick change artist, easy to convert and dismantle in seconds – without any special knowledge, without tools.
From a technical point of view, Conference-X is a table system. Today an individual workplace, tomorrow a bench for a brainstorming session, the day after a series of tables for a seminar, always usable as a flexible conference. And it is precisely this flexibility that makes Conference-X a modern management table for start-ups, fin-techs and agencies. Scalable and adaptable: a table which grows with the ideas of the people sitting round it.
From a design point of view, Conference-X is the perfect agility table. Its shape and function as flexible as the young economy.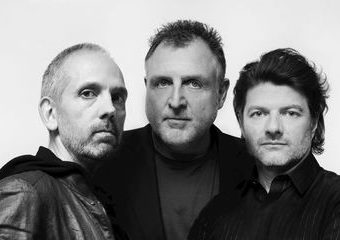 They refer to their road to creativity as poetical analysis. The designers search for the sense and function of design through the culture of human rituals. And that's how they create new concepts in product and retail design for clients such as Bulthaup, Duravit, Zumtobel, Armani Cosmetics and the Bill & Melinda Gates Foundation.
In their inspiring office in Vienna city centre, the three intransigent thinkers implement their ideas – for projects all over the world from Milan to Toronto, London to New York, Berlin to Herrenberg. Herrenberg is where the three started their career in 1997 with their fascination for the history of Walter Knoll. The spirit of the founders is more up-to-date today than ever before: designers of life's events.
To date, the team has been awarded more than 130 design prizes including the Compasso d'Oro. Special recognition: the MAK, the Museum of Applied Arts in Vienna, mounted an individual exhibition on EOOS in 2015 which provided insight into the designers' work process and showcased their extensive and eclectic work.

Product sheet
Cad / Bim