Design Daniele Lo Scalzo Moscheri
"A design is defined when there is no more to add or take away."
Design Daniele Lo Scalzo Moscheri.
Vittoria design is inspired by an aesthetic and referential approach to architectural values.
The process of form identification is achieved through the construction of various functional elements and the variation of different distributive layouts.
Exploiting the use of the technical characteristics of laminates and of metal, it is possible to combine solidity and lightness as required by modern architecture.
The principle of formal discretion gives an identity to the design without being invasive.
The top surface of the desks accentuates the horizontal alignment and the intersection of the side desks define a space that is functional but at the same time meticulous.
The union of the materials is inspired by contemporary urban architecture. Stone, wood, crystal and metal are reproduced with balance in the various components.
Everything is designed to be functional but also invisible: the double layers and the panel grooves allow for various technical cabling.
The flush crystal cases function as open compartment units, they enhance the feeling of prestige, transmitting the perception of the furniture as an architectural element.
The crystal courtesy frames show that we are in executive mode and hint to private corners whilst being aesthetically functional in concealing any monitors or computers.
The design finishing mixes the neutral tones of the tobacco and sand colors and the metals have a pleasant effect and are easily placeable.
The use of dark colored crystals enriches the design with elements of depth and contrast.
The designs have been realized using the latest generation of technical laminates which give intrinsic material characteristics to the furnishing surface.
The technical marble tops give an added value of exclusivity and individuality.
Meticulousness and elegance are the pivotal forms perceived, functionality is always a measure of balance between form and thought.
Daniele Lo Scalzo Moscheri
Daniele Lo Scalzo Moscheri is an architect, designer and art director.
Born in 1963, he graduated at Politecnico di Milano and coursed a Master in "Advanced Technology Application on Industrial design manifacture" in Florida.
He was consultant of Piero Lissoni until 1994 and he has collaborated with Boffi, Porro and Living.
He opens his own studio in Milan with the headquarters in Via Francesco De Sanctis 52.
He designs and projects for important italian furniture companies like Tisettanta, Matteo Grassi, Casamilano, Gallotti&Radice, Albed, Pedrali, Ivano Redaelli, Contardi, Ditre Italia, Varaschin, Montbel, Xera Kitchen, Mobileffe, Doimo Cucine, Albed, Ludovica Mascheroni.
Art Director of Giorgetti from 2010 until 2013, and currently of Varaschin, Ditre Italia, Montbel, Xera Kitchen and Understate Milano.
Lo Scalzo Moscheri Studio is characterized for a multi-disciplinary work dedicated to the art direction of the companies, from their communication until the showroom design, graphic design, video production, furnishing choice and styling.
Also the studio develops interior design projects specialized in hospitality projects, retail projects and shopping malls.
Has realized showroom projects for Giorgetti in St. Petersburg, Milan, Colonia and Kiev.
The interior design activity goes through an international network with clients in Miami, Cannes, Paris, Moscow and Beijing.
Recently the studio has designed a duplex apartment at Mercury Tower in Moscow, a penthouse in Lugano and a Shopping Mall in Sanya.
Has also reinterpreted and designed for the Joe Colombo Studio a collection of unpublished carpets.
Daniele Lo Scalzo Moscheri has been published in some of the most important italian and international magazines of architecture and fashion like Vanity Fair, Interni, Elle Decor, il Sole 24 Ore, Abitare, Frame Magazine, Wall Paper.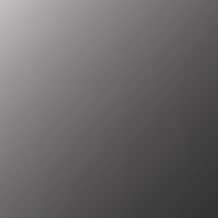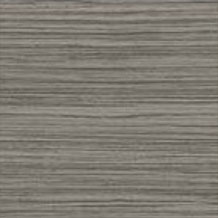 Gray (doors, furniture, containers)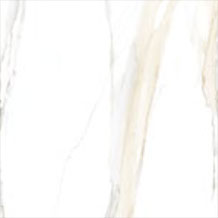 Calacatta gold matte (grés top for Meeting)
Thunder night matte (grés top for Meeting)

Brochures / Catalogs
Cad / Bim
Products of the same line
Design Daniele Lo Scalzo Moscheri
"Un disegno è definito quando non c'è più da aggiungere o da portare via."