Design MEINHARD VON GERKAN
A design icon, a timeless object.
A true classic: designed in 1975 by Meinhard von Gerkan for the VIP lounge at Berlin's Tegel Airport, Walter Knoll has reissued this icon of design history.
Simple, straightforward, authentic: the Berlin chair is a masterpiece of modern design. Inspired by a focus on functionality and the purposefulness of Scandinavian design, the chair is still an excellent example of timeless aesthetics.
Polished steel pairs perfectly with finely finished soft leather. It is the clean lines, the materials, their innate harmony and the special craftsmanship that characterize the value of this design. And last but not least, precision: the art of leaving nothing to chance.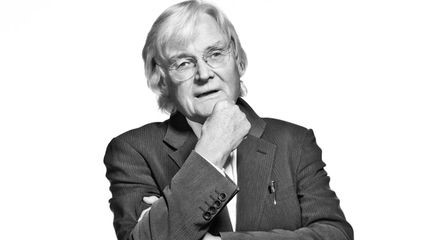 "Among the simplest, look for the best."
Meinhard Von Gerkan is one of the most acclaimed German architects in the world. Airports, stations, exhibition centers, cultural centers, stadiums: Von Gerkan creates iconic projects with his team of architects at "gmpArchitekten von Gerkan, Marg und Partner," an architectural partnership that enjoys a worldwide reputation and is celebrating its 50th anniversary this year. "Simplicity, distinctiveness, variety and uniformity, structural order" - Von Gerkan is loyal to the classical virtues of master builders. His most significant buildings include the German airports of Berlin-Tegel, Hamburg, and Stuttgart; Berlin Central Station; the Christ Pavilion at Expo 2000 in Hanover; the National Museum of China in Beijing; and the port city of Lingang New City near Shanghai.
​

Product sheet
Cad / Bim