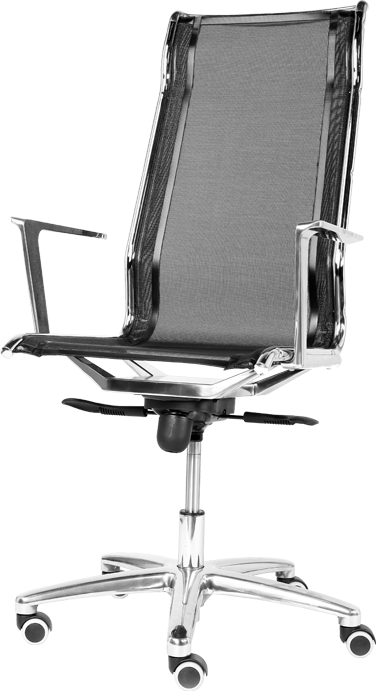 Also available in the directional and interlocutory cantilever versions.
Dimensions: W45/68 D44/54 H117/127
Base
Chrome-plated aluminum diameter 680, inlet cone gas diameter 50, castor pin diameter 11mm.
Double 50 castor with desmopan.
Frame
Aluminum frame and black mesh.
Mechanisms
Oscillating mechanism, lockable in 4 positions and unlockable with anti-shock system, control
for gas column and handwheel for adjustment of the spring tension.
Raise the right lever to adjust the height of the seat
Armrests
Fixed armrests. Material: chromed aluminum.
Presidential configuration dimensions W45/64 D43/56 H102/115
Seat covering
Black mesh.

Product sheets
Cad / Bim