Design EOOS
The art of lightness. The Keypiece Management Desk creates space. For thoughts, ideas and discussions. Modern in measure and design, inviting in expression.

The geometry, harmony and fineness of the proportions of table top and legs – all this gives the range its particular elegance. Clean, soft lines meet excellent craftsmanship, high-grade materials give expression to shapes and surfaces. As a wooden table, Keypiece Management radiates warmth: the accompanying solid wood legs and matching surface veneers ensure a natural, very high-quality feel.
A useful tool for everyday working: the container. The Keypiece Management Desk supports routines and welcomes users and guests alike. For the self-employed and freelancers, both in the office and at home.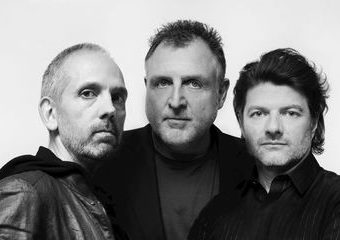 They refer to their road to creativity as poetical analysis. The designers search for the sense and function of design through the culture of human rituals. And that's how they create new concepts in product and retail design for clients such as Bulthaup, Duravit, Zumtobel, Armani Cosmetics and the Bill & Melinda Gates Foundation.
In their inspiring office in Vienna city centre, the three intransigent thinkers implement their ideas – for projects all over the world from Milan to Toronto, London to New York, Berlin to Herrenberg. Herrenberg is where the three started their career in 1997 with their fascination for the history of Walter Knoll. The spirit of the founders is more up-to-date today than ever before: designers of life's events.
To date, the team has been awarded more than 130 design prizes including the Compasso d'Oro. Special recognition: the MAK, the Museum of Applied Arts in Vienna, mounted an individual exhibition on EOOS in 2015 which provided insight into the designers' work process and showcased their extensive and eclectic work.

Product sheet
Cad / Bim