Design EOOS
Tama Desk is a mind space. A place of expression and sound board for the ideas of those sitting at it: managers, doers and all those people who look to the future because they know that that is where success is shaped.
Sculpture for visionaries
Tama is applied art. Sculpture, statement, commitment. To freedom and creativity, elegance and beauty, sensuousness and self-esteem. Tama Desk is more of an attitude than a desk. If you sit behind it, you send your thoughts on a journey over the blue ocean of new markets and opportunities.
Its design is a song of wood and craftsmanship. Bronze blade legs, elegant lines and terraced levels. Tama Desk marks the evolution from workbench to instrument. Because its balanced shape, every detail, its finish, the charm of the surfaces and its subtle poise, all these aspects bring a fourth dimension to the category desk: creativity!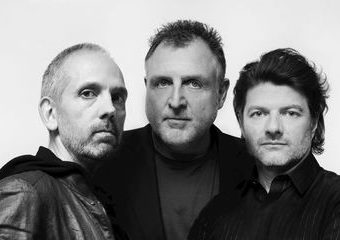 They refer to their road to creativity as poetical analysis. The designers search for the sense and function of design through the culture of human rituals. And that's how they create new concepts in product and retail design for clients such as Bulthaup, Duravit, Zumtobel, Armani Cosmetics and the Bill & Melinda Gates Foundation.
In their inspiring office in Vienna city centre, the three intransigent thinkers implement their ideas – for projects all over the world from Milan to Toronto, London to New York, Berlin to Herrenberg. Herrenberg is where the three started their career in 1997 with their fascination for the history of Walter Knoll. The spirit of the founders is more up-to-date today than ever before: designers of life's events.
To date, the team has been awarded more than 130 design prizes including the Compasso d'Oro. Special recognition: the MAK, the Museum of Applied Arts in Vienna, mounted an individual exhibition on EOOS in 2015 which provided insight into the designers' work process and showcased their extensive and eclectic work.

Product sheet

Award
Good Design Award 2015.
Red Dot Award: Product Design 2015.
German Design Award 2016.
ICONIC AWARDS: Innovative Interior 2016.
Cad / Bim