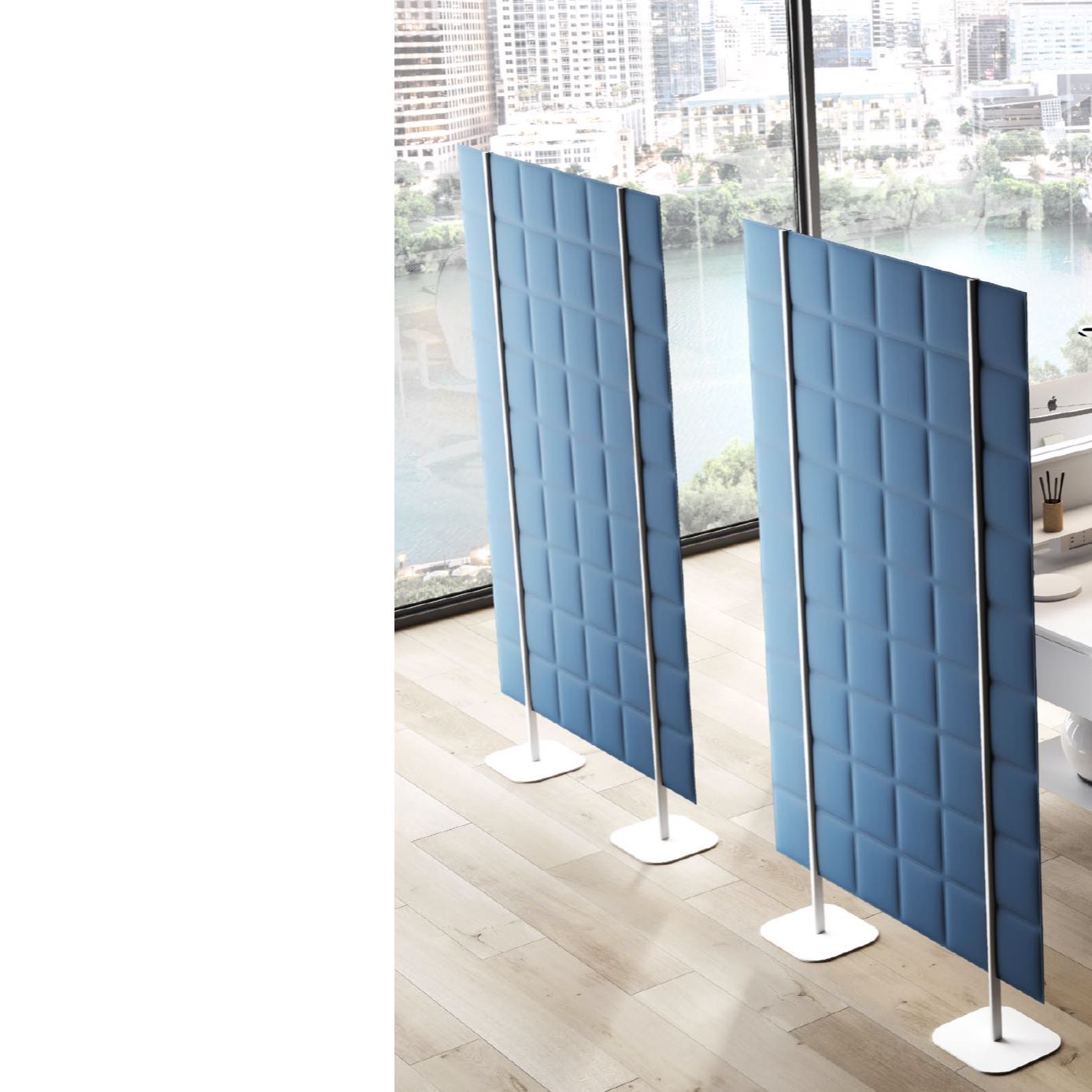 www.cufmilano.com
TETRIX
6
F r e e s t and i ng pane l
Tetrix
è
anche
una
coloratissima parete divisoria
fonoassorbente, disponibile
in molteplici misure che
permettono di soddisfare
ogni necessità progettuale.
Le piantane autoportanti
consentono di raggiungere
altezze oltre i 200 cm da terra.
Piantane in diverse altezze,
disponibili
in
colorazioni
neutrali
Bianco
o
Grigio
bonderizzato
che esaltano i
vivaci toni dei pannelli divisori.
Su richiesta Tetrix è anche
fornito in versione Bicolor, che
conferisce armonie cromatiche
agli ambienti in cui viene
inserito. Il bilanciato potere
di fonoassorbenza aiuta ad
ottenere un gradevole comfort
acustico.
Tetrix
is also a colourful
sound-absorbing
partition
wall, available in multiple
dimensions that suit any design
need. The supporting bases
can reach over 200 cm from
the floor. The bases are
available in different heights
and in two neutral colors
(white or bonderized gray) that
make the vibrant colors of the
panels stand out. Tetrix is also
available in the Bicolor version,
which gives an improved color
harmony to the rooms in which
it is installed. The balanced
acoustic absorption power
helps to reach a pleseant
acoustic comfort.