Dans cet espace, vous pouvez consulter les communiqués de presse et les documents destinés aux médias.
Une sélection de publications sur les principaux journaux et magazines nationaux et internationaux, la presse spécialisée et les portails en ligne.
A people-friendly economy for the future of Europe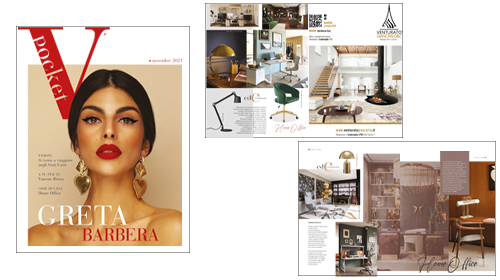 SUPERSALONE AND SURROUNDINGS
Office Layout- July-September 2021
Optimism eco-sustainable choices and fun the drivers to restart
WOW! – September 27, 2021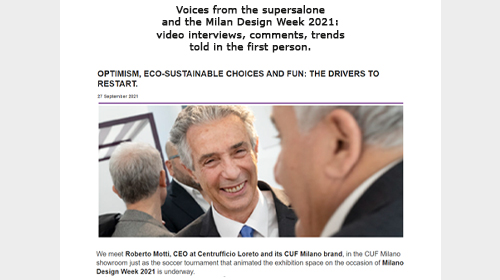 SuperSalone and the 2022 interior trends
Design ur life Blog – 19 Settembre 2021
SUPERSALONE 2021 with the sustainable office of CUF Milano
Design ur life Blog – 6 Settembre 2021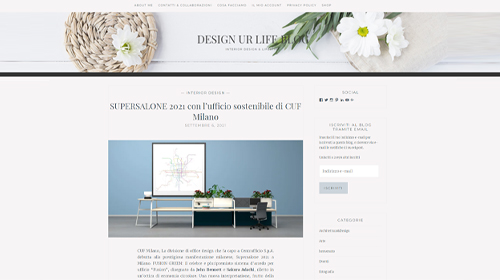 SALONE DEL MOBILE 2021: THE 6 MOST INTERESTING THINGS SEEN AT MILAN DESIGN WEEK
Supersalone del Mobile – Milan September 13, 2021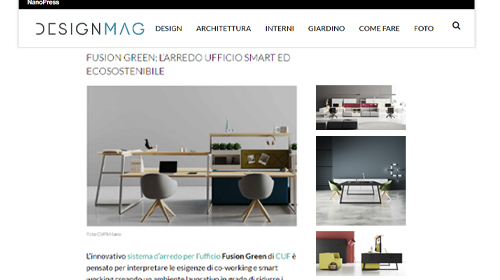 Furnishing complements and working spaces the inspirations from salone del mobile 2021
PGCASA.IT – September 7, 2021 
The Rizzo and Carucci team from Studio Marco Piva, winners of the Archi-Torneo di Calciobalilla, in the CUF Milan showroom
Showroom CUFMilano – Milan – September 6, 2021
Interview export manager CUF Milano – at stand F26 pad. 3 Supersalone del mobile 2021
TG3 national network news at 19:00 of 05/09/2021.
Fusion Green: sustainable office workstations from coffee waste
Architetturaecosostenibile.it – September 2021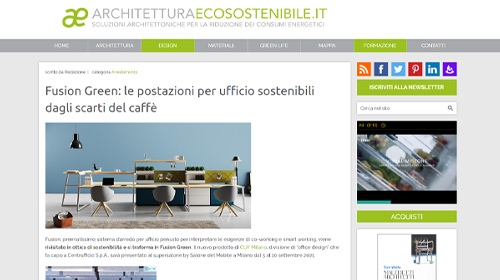 CUF Milano sustainable office on show at Supersalone 2021
Archiportale – August 30, 2021
CUF Milano sustainable office on show at Supersalone 2021
Archiproducts – August 30, 2021
CUF Milano green: green jungle office and table football competition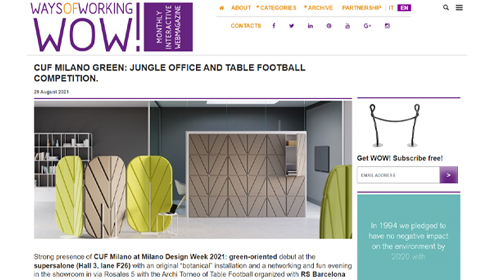 Business People – Maggio 2021
Arredano e attenuano i rumori