In this area you can view press releases and media materials.
A selection of publications on the main national and international newspapers and magazines, specialized press and online portals.
A people-friendly economy for the future of Europe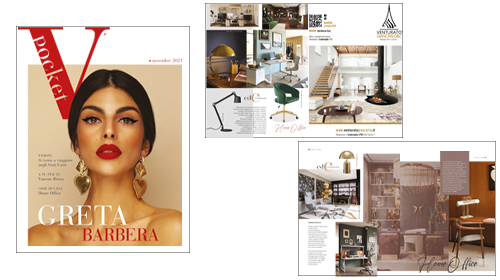 SUPERSALONE AND SURROUNDINGS
Office Layout- July-September 2021
Optimism eco-sustainable choices and fun the drivers to restart
WOW! – September 27, 2021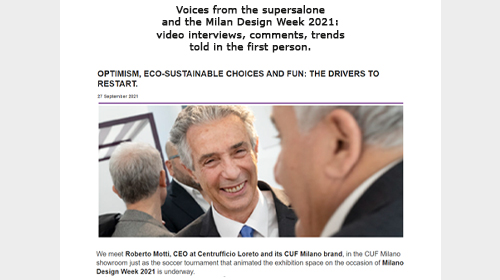 SuperSalone and the 2022 interior trends
Design ur life Blog – 19 Settembre 2021
SUPERSALONE 2021 with the sustainable office of CUF Milano
Design ur life Blog – 6 Settembre 2021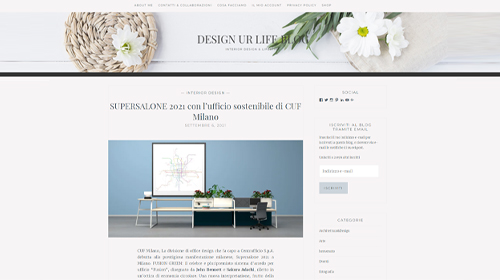 SALONE DEL MOBILE 2021: THE 6 MOST INTERESTING THINGS SEEN AT MILAN DESIGN WEEK
Supersalone del Mobile – Milan September 13, 2021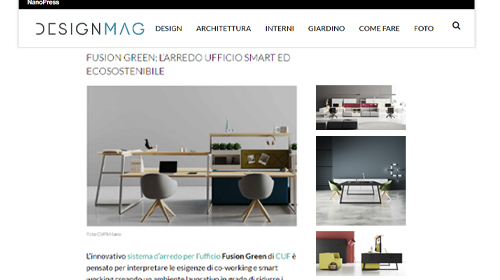 Furnishing complements and working spaces the inspirations from salone del mobile 2021
PGCASA.IT – September 7, 2021 
The Rizzo and Carucci team from Studio Marco Piva, winners of the Archi-Torneo di Calciobalilla, in the CUF Milan showroom
Showroom CUFMilano – Milan – September 6, 2021
Interview export manager CUF Milano – at stand F26 pad. 3 Supersalone del mobile 2021
TG3 national network news at 19:00 of 05/09/2021.
Fusion Green: sustainable office workstations from coffee waste
Architetturaecosostenibile.it – September 2021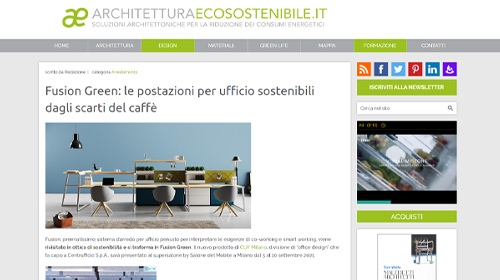 CUF Milano sustainable office on show at Supersalone 2021
Archiportale – August 30, 2021
CUF Milano sustainable office on show at Supersalone 2021
Archiproducts – August 30, 2021
CUF Milano green: green jungle office and table football competition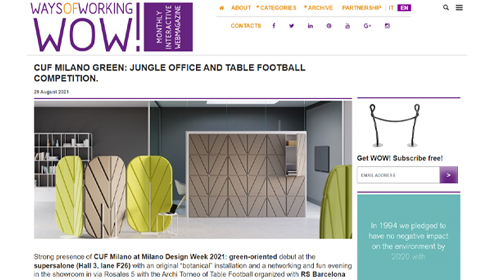 Business People – Maggio 2021
Arredano e attenuano i rumori