Design: Wolfgang C. R. Mezger.
Balanced geometry: the right angle of desk top and side floats on the reduced volume of the container.

For visitors and users alike, a convincing impression of the powerful balance of dynamism and calm, opulence and understatement, expanse and cube. In the middle, the solid desk top with a striking side in select veneers. As an optional extra, the sliding leather cover provides access to media. The media connections are invisible from the PC container through the desk top cover right through to the work surface.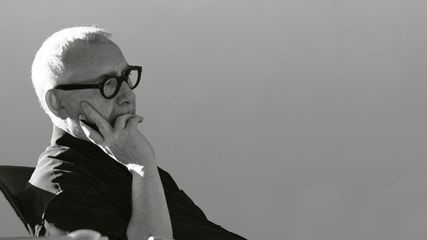 For more than 20 years now, the designer Wolfgang C. R. Mezger has been one of the most inspiring progressive thinkers behind the modern office. The qualified typographer, graduate industrial designer and specialist for executive offices is in demand all over the world. He also has considerable experience in lecturing in London, Berlin and Schwäbisch Gmünd.
Harmonious concepts and intelligent details are the hallmark of Mezger's aesthetic philosophy. He finds the answers to complex questions with simple solutions. His feeling for the spirit of the times speaks to the customer as can be seen in projects for Brunner from Germany, Artifort from the Netherlands and Davis from the USA.

Product sheets

Award
Focus in Silber 2003
Cad / Bim