design J. Bennett – S. Adachi
Fusion outdoor:
News Salone del mobile 2022
CUF Milano
Office furniture
CUF Milano is a brand of Centrufficio S.p.A, a historic company, founded in 1986, based in Milan which manufactures office furniture, partition walls, acoustic solutions and office chairs. Over the years it has opened 22 own-brand branches in Italy, 3 warehouses in Milan and 3 manufacturing sites, specializing also in turnkey offices. It has a team of 12 architects, able to design work environments both in the preliminary and the executive phases.
As Jakob Nielsen said: "even the best designers produce successful products only if their projects solve real problems." This is our goal – Roberto Motti (CEO CUF Milano)





We design all work environments
We have been designing workplaces for 35 years: every project and every space has its own peculiarities and needs. Here are some tips from our designers: click on the project to get info on the products used.
Virtual tour
Visit some environments furnished with our products from your home. The 360 ° 3D renderings offer you an engaging vision in every detail. You can experience a virtual tour where you can touch the environments by hand.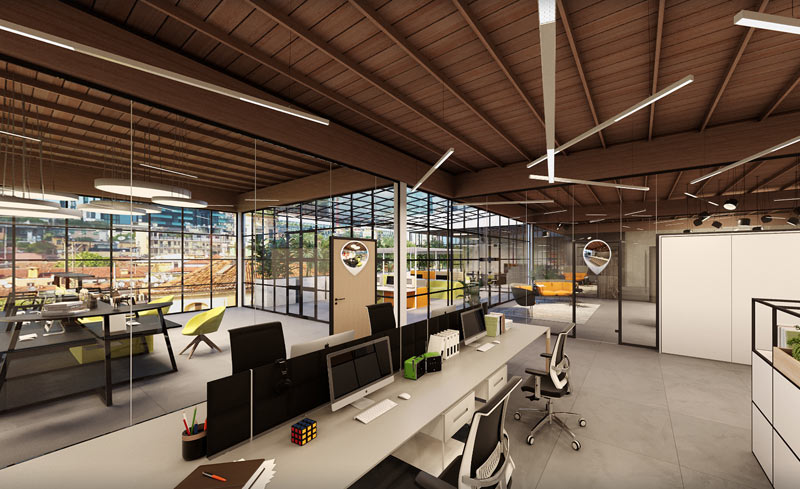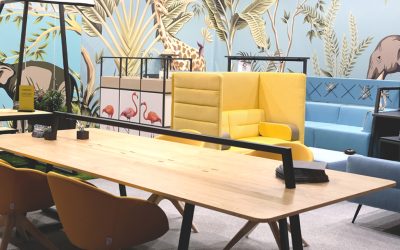 Design Week begins in Milan: until Sunday we will be busy at the Salone del Mobile, PAD. 12 – Stand E04.
In addition to the Fuori Salone event, the Archi-tournament of table football scheduled for Wednesday 08.06, our show room in Via Rosales 3/5 (Corso Como – Porta Nuova area) will be open at the following times:
Wednesday 08.06 to Saturday 11.06: from 10 a.m. to 10 p.m.
Sunday 12.06: from 10 a.m. to 7 p.m.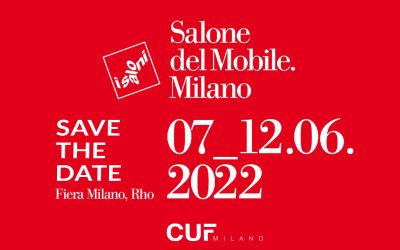 There are only a few days left until the Salone in Milan: again this year, as already anticipated at the SuperSalone, the main theme will be the balance between work and nature.
At the stand, you will find yourself immersed in a 'jungle office': the new collections will be set in a bright, colourful and intricate jungle of plants and animals. A deliberately lively and crowded scenario in which furniture with essential lines and harmonious volumes stand out, creating comfortable and relaxed environments.
Once again this year, on the occasion of the Salone del Mobile, we have decided to propose the Archi table football tournament for designers and architects. An event that will take place at our showroom in V. Rosales 5 – Milan (Corso Como area), on 08.06.22, from 6 pm onwards.
An opportunity to have fun and talk about design and architecture in the heart of the design capital.