the social network
(but with real people)
for working outdoors.
Design J. Bennett – S. Adachi.
CUF Milano
Office furniture
CUF Milano is a brand of Centrufficio S.p.A, a historic company, founded in 1986, based in Milan which manufactures office furniture, partition walls, acoustic solutions and office chairs. Over the years it has opened 22 own-brand branches in Italy, 3 warehouses in Milan and 3 manufacturing sites, specializing also in turnkey offices. It has a team of 12 architects, able to design work environments both in the preliminary and the executive phases.





We design all work environments
We have been designing workplaces for 35 years: every project and every space has its own peculiarities and needs. Here are some tips from our designers: click on the project to get info on the products used.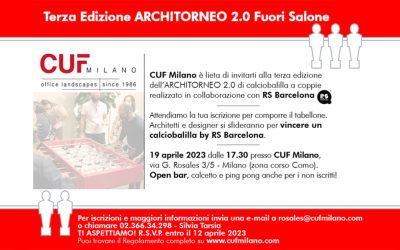 For the following third year, because of the "Salone del Mobile", CUF MILANO is proposing its personal interpretation of exhibition, we are organizing a table football team tournament for designers and architects.
The event, which will take place on 19.04.23, from 5.30 p.m. at the showroom in V. Rosales 5 – Milan (Corso Como area).
CUF Milano will be exhibiting at the Paris trade fair between 04th to 06th April,, which this year has romantically entitled the exhibition 'I love my Workspace'.
At the stand, you will be able to see the products we have already previewed at Orgatec in Cologne, namely "Diva" our acoustic sofa (design Itamar Harari), "Jaleed" a newdouble-glazed wall (design Roberto Fantini), "Bold" as executive collection (design Matteo Silverio) and the Fusion outdoor furniture (design J. Bennett and S. Adachi).
Come and visit us, we are waiting for you at the stand D20-E21, Porte de Versailles, Paris!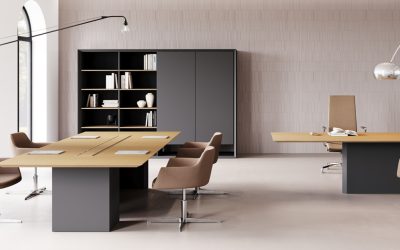 CUFMilano, the design brand of Centrufficio, presents Bold, the collection developed in collaboration with the designer Matteo Silverio that breaks the schemes of classic executive offices.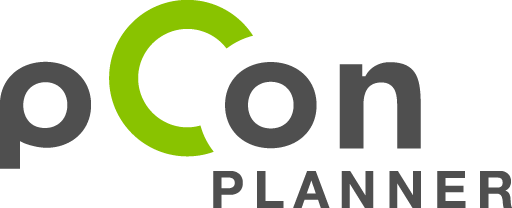 Download the free software and design with our furnishings
Unleash your creative potential with engaging and innovative tools for presenting your projects.
You have a wide range of our unique products available to enrich your projects.