Designers
"Even the best designers only produce successful products if their designs solve the right problems…"
Jakob Nielsen
Progetto CMR is a company specialized in integrated design, founded in 1994 and led by Massimo Roj, with the aim of creating a flexible, efficient and sustainable architecture. With 12 offices worldwide, and more than 150 architects and engineers, Progetto CMR carries out different scale projects combining an experimental dimension and a multidisciplinary expertise. Since 2010 it is among the top 100 design firms in the world reported by BD World Architecture Top 100. Giovanni Giacobone, architect and designer, runs and coordinates the Industrial Design Division of Progetto CMR since 1999, flanked by Matteo Colombo, creating home and office products that integrate design, technology, functionality and environmental sustainability. The quality of the work done in the design field has been honored with several awards, such as the Red Dot Award 2016, IF Design Award 2016, LUX Middle East Award 2016, ADI Design Index 2003, 2004, 2006, 2014, Grandesign 2004, the Good Design 2008 and 2010.
For CUF Milano, Progetto CMR has designed the technical operative / bench "Seventy Seven"
After graduating from the Royal College of Art he began working with Tecno in Milan on a number of projects and learning how to bring ideas and concepts into production through the principles of design for industrial processes and the concept of "Design without Fashion" which became a feature that can be found in many of his future works as a consultant. 
In 1987 he opened a studio in Milan specialising in furniture and product design and his work further focussed on the pursuit of combining human factors, materials and manufacturing processes in the final concept. The studio has developed furniture and products for Tecno Spain, Frezza, Estel, and Matrex in Italy and most recently for Versalink in Malaysia and Vohaw in China.
His work has been exhibited and received awards for "ADI Design Index", "Design Plus – Light and Building Award", "Good Design", The Chicago Athenaeum and "Best of NeoCon Competition" and Chicago Editor's Choice Award. Silver Prize CIFF 2012. China. MIFF 2016 the Platinum award for best office furniture category.
For CUF Milano he designed, with the cooperation of Sakura Adachi, the innovative and flexible operative "Fusion".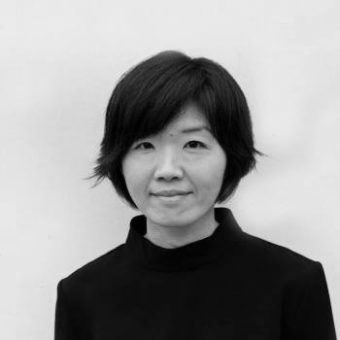 Sakura's work is characterized by a combination of conceptual approach and craftsmanship. Many of her products are self-communicating, have the story behind the concept, and make the most of the use of material characteristics. In her design process, scenarios of how objects are used and people's behaviours around objects are important issues. It often makes her products results in multi-functional, transformable, products that require space saving solutions.
She obtained BA in Industrial & Craft Design at Musashino Art University in Tokyo, specializing in wood work, and MA in Industrial Design at Central Saint Martins College of Art & Design in London. He graduation work Cave bookcase had a number of publications including The Financial Times and an interview from The New York Times.
Since 2004, she is based in Milan where she collaborated with some renowned design studios where she worked on domestic furniture and office furniture & lighting projects. After opening her own design studio in 2008, she has designed for important Italian and international manufacturers such as Alessi, Campeggi, Riva 1920, Taschen, Estel, Martex, Fermob, Tura …etc.
Her products have been selected for Red Dot Design Award, Archiproducts BEST OF 2015 and ADI Design Index in 2016 and many others. She taught at Istituto Europeo di Design Milan in 2012. Since 2014, she is a lecturer on Industrial Design course at ISIA Roma in Pordenone, Italy.
For CUF Milano she designed, with the cooperation of John Bennett, the innovative and flexible operative "Fusion".
Daniele Lo Scalzo Moscheri
Daniele Lo Scalzo Moscheri is an architect, designer and art director.
Born in 1963, he graduated at Politecnico in Milano and coursed a Master in "Advanced Technology Application on Industrial design manifacture" in Florida.
He was consultant of Piero Lissoni until 1994 and he collaborated with Boffi, Porro and Living.
He opens his own studio in Milan with the headquarters in Via Francesco De Sanctis 52.
He designs and projects for important italian furniture companies like Tisettanta, Matteo Grassi, Casamilano, Gallotti&Radice, Albed, Pedrali, Ivano Redaelli, Contardi, Ditre Italia, Varaschin, Montbel, Xera Kitchen, Mobileffe, Doimo Cucine, Albed, Ludovica Mascheroni.
Art Director of Giorgetti from 2010 until 2013, and currently of Varaschin, Ditre Italia, Montbel, Xera Kitchen and Understate Milano.
Lo Scalzo Moscheri Studio is characterized for a multi-disciplinary work dedicated to the artistic direction of the companies, from their communication to showroom design, graphic design, video production, furnishing choice and styling.
Also the studio develops interior design projects specialized in hospitality projects, retail projects and shopping malls.
It realized showroom projects for Giorgetti in St. Petersburg, Milan, Colonia and Kiev.
The interior design activity goes through an international network with clients in Miami, Cannes, Paris, Moscow and Beijing.
Recently the studio designed a duplex apartment at Mercury Tower in Moscow, an attic in Lugano and a Shopping Mall in Sanya.
It also reinterpreted and designed for Joe Colombo Studio a collection of unreleased carpets.
Daniele Lo Scalzo Moscheri has been published in some of the most important Italian and international magazines of architecture and fashion like Vanity Fair, Interni, Elle Decor, il Sole 24 Ore, Abitare, Frame Magazine, Wall Paper.
Matteo Aldo Origoni – Origoni Steiner's Studio
Matteo Aldo Origoni is mainly involved in exhibit, interior and product design, developing projects for public and private clients, among them: Ermenegildo Zegna, Coesia, Panino Giusto, Riva1920, Caimi Brevetti, Korean Craft Design Foundation, Museo delle Culture di Milano, Atlanta Design Museum, Triennale di Milano, Museo del 900 in Milan and many others.
His works have been published in numerous specialized magazines and selected for national and international awards, including the Compasso d'Oro ADI and the FAD award for architecture and interior design; in 2015 he was a finalist for the "Medaglia d'Oro all'Architettura Italiana" award.
For three consecutive years (2017, 2018 and 2019) he was also appointed "Ambassador of Italian Design" for the "Italian Design Day", an event organised by the Italian Ministry of Foreign Affairs.
In addition to his professional activity, he is a professor at the Brera Academy of Fine Arts and teaches Exhibit Design and Product Design at IED and Raffles Milano.  Since 2019 he has been collaborating, as a consultant, with the European project FiberEUse, aimed at reusing fibre-reinforced composites.As part of this activity, he started an experiment with CUF Milano aimed at introducing these sustainable materials in the office furniture sector, presenting the new table of the new "Gleb" series.
Arch. Paola Ripamonti | R&S CUF MILANO
Graduated in Architecture at the Politecnico di Milano.She obtained the specialization in Bio-architecture at the Faculty of Engineering of the University of Bologna.
For over 20 years, she has been collaborating with Milan companies in setting up office spaces and designing office furniture lines.In recent years, she has overseen the design of the new exhibition spaces for Centrufficio S.p.a., as well as the technical design, within the R&D department, of partition walls and glass windows.Her work is characterized by the pursuit of simplification in production processes.
Luigi Glorini | R&S CUF MILANO
CUF Milano's Research & Development department, whose team leader is the designer Luigi Glorini, is constantly researching the best materials, construction and design hypothesis and details regarding office furniture. The R&D team is constantly engaged on many fronts: development of new furniture lines based on specific design breefings that are in the name of increasing environmental sustainability, support to external designers on the development of new products, review and restyling of existing furniture lines and design on the basis of physical standards of the product and chemical standards of the materials, with laboratory tests in order to obtain specific certifications from institutions.
Luigi Glorini is a versatile designer, with experience gained in the design of complete furnishing lines, a reference point when the design requirements are such as to call for experience and specific knowledge of custom-made furniture and precision carpentry work.