is a brand of Centrufficio S.p.A
CUF Milano is a brand of Centrufficio S.p.A, a historic Milan company that has always focused on office furniture and partition walls
Founded in 1986 by Roberto Motti, Centrufficio started out from a small shop in the heart of Milan and, currently has 21 showrooms in Italy, 180 employees and a turnover of around € 40 million.
It manufactures design office products and deals with everything related to the workplace: from design to turnkey (general contractor), from the creation of bespoke projects and products, including acoustic projects.
It has a central warehouse in Pioltello MI of about 20,000 square metres and therefore ensures, for many products, furniture and wall partition walls in prompt delivery.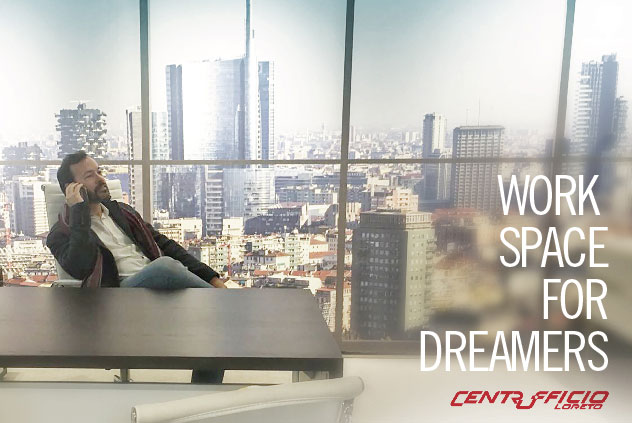 Rossana Motti
Vice president
Chiara Motti
Board member
Aurora Motti
Board member
1986
Opening of the company Roberto Motti is the founder
1988
Opening of the second showroom in Pavia and the first warehouse in Cologno M.se (MI)

1996
The production of office furniture and seating begins
2000
The production of partition walls begins

2003
Opening of the second warehouse in Segrate (MI)
2010
Online store opening
2014
Opening of the 20th showroom (Florence)
2016
30 years of activity

2018
Collaboration with designers: Progetto CMR, J. Bennett, S. Adachi and D. Lo Scalzo Moscheri
2018
Participation in the Orgatec International Furniture Fair – Cologne (DE)
2019
Inauguration of the new headquarters in Pioltello (MI), with state-of-the-art warehouse and machines

2019
CUF MILANO showroom opening in Milan, Corso Como area.
Presentations
Let me introduce myself, my name is  Roberto Motti and I am the Director of Centrufficio Loreto S.p.A.
I founded this company 30 years ago, on 16.04.1986 to be precise, with my father Mario Motti. The company was originally created as a retail company, i.e. as a retailer of office furniture and seating.
Ten years later, we began to produce furniture, seatings  and partitions.
The secret to the birth and flourishing of a company like this is hard work and the fact that all employees come to work in the company driven by the unceasing determination to do something to make sure that 'things can keep on getting better'.
The people working in this company have one important thing in common: passion, passion for what they do, for their work.
More than ten years ago my daughter Rossana joined me in the work and the management of the company.
In 2017 my daughter Chiara, after a degree in Foreign Languages with Economics orientation, started working in the company, taking care of the export department.
In 2019 my daughter Aurora, after a degree in Economics, begun working into the company as a credit collector.
Our company, even if it has 180 employees, is still a family business.
Thank you for your attention and good wishes for your work.
Roberto Motti
Founder and President of the Board of Directors
1. Customer Satisfaction.
Our customers are our greatest resource, their satisfaction is our primary goal. They are the value of our business.
2. Designcracy.
The creation of beautiful, design objects at affordable prices for 'democratic' design
3. Commitment to the environment
Making products that have an increasingly low environmental impact, guaranteeing quality products and made in Italy
Download the Company Profile