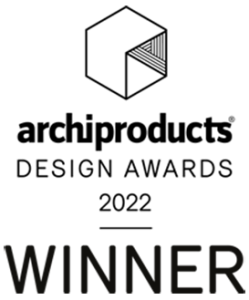 The outdoor version of the iconic Fusion's Collection, designed by John Bennett and Sakura Adachi, also wins the prestigious Archiproduct Design Award 2022.
The Fusion outdoor series was officially presented at Orgatec in Cologne in October 2022 and consists mainly of two compositions: the so-called 'awning' and the high tables and chairs.
The awning is a kiosk with a Japanese flavour, in which up to four workstations can be positioned, but which can also be used as a multifunctional space (refreshment area, space for taking breaks from work, meeting area).
The series is completed by flower boxes that can be fixed at several points on the structure, so that the furniture blends in as much as possible with its surroundings (terraces, gardens, patios).
Fusion outdoor is immediately available and ready for delivery, click here for more info.