Design Luigi Glorini – R&S CUF MILANO
Workstation line with Delta or Bramante tops and trestle legs in wood finish with metal joint, configurable in benches, work islands or single workstations. Delta Wood adapts to any context, even domestic, thanks to its flexibility and modularity.
lnspired by concepts like design, stability and competitiveness, Centrufficio spa realizes its metal frames, in particular, Delta range.
During these years, this model has been developed and enriched with new solutions, according to the market requirements.
From the originai versions, the evolution of the product arrived to Delta Wood made of two materials metal and wood.
Legs, made of pickeld tubular profle section 70×30 and thickenss 2 mm, are composed of a tubular bent and welded profle.
On the horizontal part of the leg there are C shape brackets, made of 3 mm steel pickeld welded sheet, with suitable holes to fx the tubular beams.
The holes on the beams are used for screwing the worktop thanks to special plastic elements and for using several accessories.
The wooden Beech legs kit is used to complete the legs. You only need to insert the kit into the metal leg and screw them together.
A leveller is included in the kit. No.4 cover cap for the screws as optional, in the same color as the wood.
The tops of the Delta collection are made of melamine melamine ssp. 18 mm, edged with ABS, and are available for immediate delivery in dove grey, oak and white finishes. The tops are also available in 19 other finishes according to an "on demand" colour chart.
The worktops of the Bramante collection are made of 18 mm thick melamine wood chipboard and are edged with 2 mm ABS edges.
The same line also includes bookcases, storage units, lockers, drawer units and meeting tables.
Luigi Glorini | R&S CUF MILANO
CUF Milano's Research & Development department, whose team leader is the designer Luigi Glorini, is constantly researching the best materials, construction and design hypothesis and details regarding office furniture. The R&D team is constantly engaged on many fronts: development of new furniture lines based on specific design breefs that are in the name of increasing environmental sustainability, support to external designers on the development of new products, review and restyling of existing furniture lines and design on the basis of physical standards of the product and chemical standards of the materials, with laboratory tests in order to obtain specific certifications from institutions.
Luigi Glorini is a multifaceted designer, with experience gained in the design of complete furnishing lines. He is the point of reference when the design requirements ask for experience and a specific knowledge of custom-made furniture and precision carpentry work.
Top finishes Delta and Bramante collections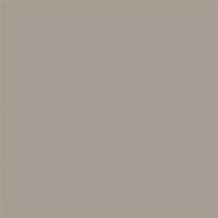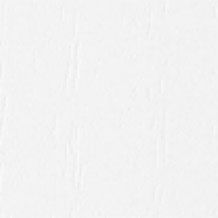 Leg finishes and metal fittings