Design Luigi Glorini – R&S CUF MILANO
Executive line, with melamine 38 depth tops and wooden frame, available for single desks, desks with returns, desk with cabinet and pedestal-returns.
Modesty panels, pedestals and cabinets frame realized in metallic white, wooden parts available in walnut or wengè finishes.
Brera line stands out for its linear but elegant character, and has a strong adaptability to all directional or semi-directional contexts, thanks to its high flexibility and the neutral colours with which it is made.
The thicknesses of tops, sides and side extensions of 38 mm give this collection a certain solidity and importance; the collection is then completed with a series of bookcases open and with doors, available with sides in the same color.
Despite being a directional collection, Brera includes a series of modular extensions with doors, open compartments and drawer units that can also be used for operational purposes.
The wooden parts are made of melamine with low formaldehyde content (available with E1 or CARB certification), in walnut, wengè or light oak finishes, while the metal parts (modesty panel and side drawer fronts) are made of white RAL 9003 sheet metal.
All desks can be electrified by means of lateral top access, in which a group of Versaflap mod. sockets and data can be inserted.
The bookcases and storage units are available in different heights and depths, and can be assembled as required. "Brera glass" version and the meeting tables are available in the same series.
Luigi Glorini | R&S CUF MILANO
CUF Milano's Research & Development department, whose team leader is the designer Luigi Glorini, is constantly researching the best materials, construction and design hypothesis and details regarding office furniture. The R&D team is constantly engaged on many fronts: development of new furniture lines based on specific design breefs that are in the name of increasing environmental sustainability, support to external designers on the development of new products, review and restyling of existing furniture lines and design on the basis of physical standards of the product and chemical standards of the materials, with laboratory tests in order to obtain specific certifications from institutions.
Luigi Glorini is a multifaceted designer, with experience gained in the design of complete furnishing lines. He is the point of reference when the design requirements ask for experience and a specific knowledge of custom-made furniture and precision carpentry work.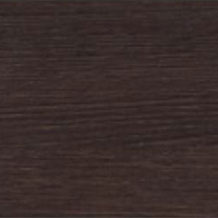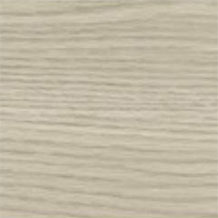 Product sheets

Brochures / Catalogs
Cad / Bim
Products of the same line
Serie Executive dal design lineare e squadrato, adatto a tutti gli ambienti.
Piani e struttura realizzati in melaminico spessore 38 mm, nelle finiture noce, wengè e rovere.
Seventy Seven è un sistema di arredo ufficio composto da una serie di postazioni operative caratterizzata da un'estetica leggera e contemporanea: un piano sottile realizzato in nobilitato melaminico sp. 12 mm appoggia su una struttura sfuggente impreziosita da elementi di raccordo che, dalle travi, evolvono ad abbracciare la gamba…