Design John Bennett e Sakura Adachi
"A system with an integrated lounge environment, based on a kind of three dimensional framework: an answer
to the new co-working and smart working needs"
Design John Bennett & Sakura Adachi
The office system FUSION is a "low-tech" product solution designed for the workplace. It is addressing the market and in particular the "smart office" which requires an integrated behavioural approach to the office space based around new lifestyle and work-style trends. FUSION is what makes architecture functional as well as what helps people do various activities they have to do in the office.
The furniture develops in height and length by connecting different leg configurations according to client's necessities:
Single desks as well as multiple configurations are available with or without sliding tops. The desk tops open above a central cables tray to make easy and user-friendly access to plug bars and data connections.
Top of the desk is 73 cm, the second and third levels (110 and 150 cm) are introduced to be able to add various functions.
Screens can be added to the second level and shelves can be added to the second and third levels. The screens come with elastic bands that hold business cards and documents and/or pockets to keep magazines and newspapers. Under the rectangular shelves, hidden hooks can be added to hang personal belongings and small accessories. The round shelf fixed to the 40 x 40 mm structures functions as an integrated coat stand thanks to the hooks under the round shelf.
"Charger boxes" fitted with plug bars; serve as a desktop height accessory for smartphones and tablets when batteries are low. Charger boxes have a space at the top dedicated for stationaries such as pens, clips and staplers, or small plants for people who like to personalise their space.
Stand-up "touch-down" semi-circular tops are available at 110 cm height which can be used for a work place or for "chatting".
Below the desktop height "storage boxes" are available for personal belongings such as work bags and computer bags. Hooks provided externally for other personal objects.
The FUSION system includes a range of sofas which can be integrated into the layout for dedicated lounge and informal meeting areas in and around the desks. Low tables can be combined with the sofas and the charger boxes can also be placed on the tables for phone charging or laptops connection.
The structure goes up to 220 cm in height. A fabric roof creates a more intimate "hub" working situation. It also gives you a relaxed and home-like environment, with a feeling of working at a terrace outdoor.
A particular variant of Fusion is Fusion green, a product born from the research of sustainable materials in collaboration with Arch. Matteo Silverio.
Fusion, given its social and almost playful soul, was a compulsory choice to be the protagonist of an experimentation that finally brings in the office world the first materials and derived from circular economies.
In particular, the tops are made of linoleum, a product derived from totally natural substances such as linseed oil, hemp oil and wood flour. Small plastic components, such as beam caps and feet, are made of bioplastic. Finally, as a separation between the front desks, in addition to the classic fabric screens, you can insert planters, whose casing is a bioplastic derived from coffee waste, and inside which is a technology that uses the natural gifts of plants to sanitize the air.
Fusion green - created in collaboration with start-ups Vitesy and Krill Design.
After graduating from the Royal College of Art he began working with Tecno in Milano on a number of projects. Learning to take ideas and concepts through to production by following the principals of designing for industrial processes and the concept of "Design without Fashion" were to become a characteristic to be found in many of his future works as an independent design consultancy.
In 1987 he opened a studio in Milano specialising in furniture and product design and his work further focussed on the pursuit of combining human factors, materials and manufacturing processes in the final concept. The studio has developed furniture and products for Tecno Spain, Frezza, Estel, and Matrex in Italy and most recently for Versalink in Malaysia and Vohaw in China.
His work has been exhibited and received awards for "ADI Design Index", "Design Plus – Light and Building Award", "Good Design", The Chicago Athenaeum and "Best of NeoCon Competition" and Chicago Editor's Choice Award. Silver Prize CIFF 2012. China. MIFF 2016 the Platinum award for best office furniture category.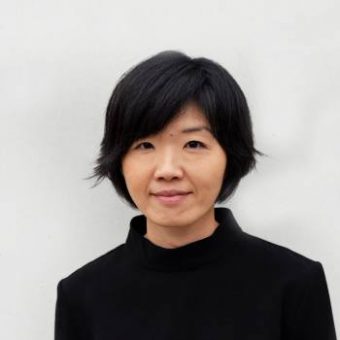 Sakura's work is characterised by a combination of conceptual and craftsmanship approaches. Many of her products are self-communicating, the story behind the concept and making the best use of characteristics of materials. In her design process, scenarios of how objects are used and people's behaviours around objects are important issues. It often makes her products results in multi-functional, transformable, products that require space saving solutions.
She obtained BA in Industrial & Craft Design at Musashino Art University in Tokyo, specializing in wood work, and MA in Industrial Design at Central Saint Martins College of Art & Design in London. He graduation work Cave bookcase had a number of publications including The Financial Times and an interview from The New York Times.
Since 2004, she is based in Milan where she collaborated with some renowned design studios where she worked on domestic furniture and office furniture & lighting projects. After opening her own design studio in 2008, she has designed for Italian and international manufacturers such as Alessi, Campeggi, Riva 1920, Taschen, Estel, Martex, Fermob, Tura …etc.
Her products have been selected for Red Dot Design Award, Archiproducts BEST OF 2015 and ADI Design Index in 2016 and many others. She taught at Istituto Europeo di Design Milan in 2012. Since 2014, she is a lecturer on Industrial Design course at ISIA Roma in Pordenone, Italy.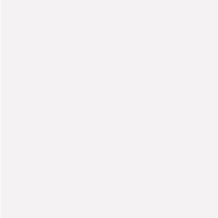 Product sheet

Certifications

Award
Fusion wins the prestigious German design Award in the Excellent Product Design – Office Furniture category.
"An intelligent system that includes workstations, storage units and lounge elements. Regardless of the configuration, it gives any environment a familiar, friendly and informal atmosphere and a comfortable environment. A young and elegant timeless design that fascinates both from a formal and aesthetic point of view."
It is with this motivation expressed by the Jury composed of an international panel of authoritative names from industry, design, academia and science, that the Fusion collection was awarded the victory.

Brochures / Catalogs