Design Progetto CMR
An office furniture system, characterized by a strong research directed towards the combination and coexistence of the performance needed in the work environment with an aesthetic language able to reside in both working and domestic settings.
Design: Progetto CMR
Seventy Seven is an office furniture system composed of a series of operative workstations characterized by a light and contemporary aesthetic: a thin top made of 12 mm melamine rests leans on a fleeing structure adorned by connection elements that, starting from the beams, evolve to embrace the table legs.
The dimensions of the desk tops are taken to unusual depths (77 and 57 centimetres) in order to exploit a perfect modularity of tops and structure even in situations where the workstations are rotated 90 degrees to each other.
The accessories completing the system resume and take to the extremes the light aesthetics theme, working whit slim metal plate and framed volumes.
The aesthetics choices, as well as the domestic like material selection and hidden and unexpected structural elements, give to the system a versatility of language that makes it adapt to be put in architectonic environments that present very different peculiarities.
The tops are made of melamine in white moon, anthracite and oak finishes.
The structure is composed of elliptical-section legs 76×26, available in painted or veneered sheet metal, which are connected to triangular-section perimeter beams through a special joint created in die-cast aluminium.
The central shelf of the benches is created in metal sheet and can house in the lower part of the metal boxes with magnetic coupling for the housing of sockets and plugs.
The shelf can also be equipped, on request, with LED strips.
A central rail is also available for the anchorage of accessories.
Progetto CMR is a company specialized in integrated design, founded in 1994 and led by Massimo Roj, with the aim of creating a flexible, efficient and sustainable architecture. With 12 offices worldwide, and more than 150 architects and engineers, Progetto CMR carries out different scale projects combining an experimental dimension and a multidisciplinary expertise. Since 2010 it is among the top 100 design firms in the world reported by BD World Architecture Top 100. Giovanni Giacobone, architect and designer, directs and coordinates the Industrial Design Division of Progetto CMR since 1999, flanked by Matteo Colombo, creating home and office products that integrate design, technology, functionality and environmental sustainability. The quality of the work done in the design field has been honored with several awards, such as the Red Dot Award 2016, IF Design Award 2016, LUX Middle East Award 2016, ADI Design Index 2003, 2004, 2006, 2014, Grandesign 2004, the Good Design 2008 and 2010.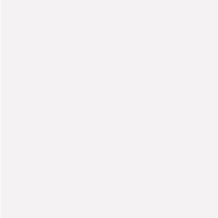 Products of the same line
Seventy Seven è un sistema di arredo ufficio composto da una serie di postazioni operative caratterizzata da un'estetica leggera e contemporanea: un piano sottile realizzato in nobilitato melaminico sp. 12 mm appoggia su una struttura sfuggente impreziosita da elementi di raccordo che, dalle travi, evolvono ad abbracciare la gamba…
Seventy Seven è un sistema di arredo ufficio composto da una serie di postazioni operative caratterizzata da un'estetica leggera e contemporanea: un piano sottile realizzato in nobilitato melaminico sp. 12 mm appoggia su una struttura sfuggente impreziosita da elementi di raccordo che, dalle travi, evolvono ad abbracciare la gamba…